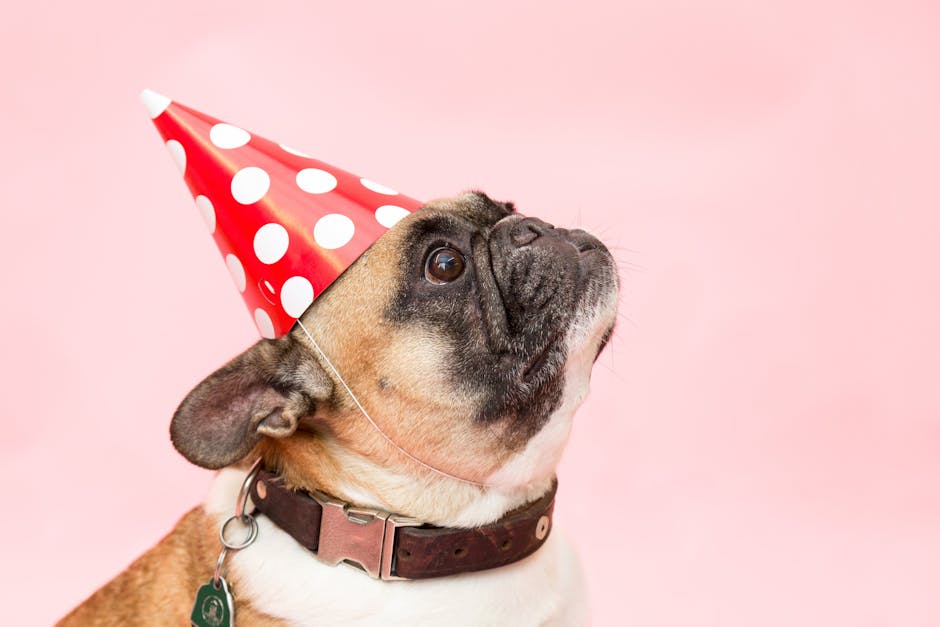 It's my party and I'll bark if I want to. Humans have birthday parties, so why can't dogs? Summer is here and it's the perfect time to celebrate your pet. Here is everything that you will need to throw the ultimate paw-ty. 
Pupcake
Have your cake and let them eat it too! There are so many pet friendly options when it comes to cake. You can go the easy route with a boxed cake mix, order from your local dog bakery or DIY and bake it from scratch. Whatever you decide, make sure you are keeping your dog, especially if you have a fussy mutt, or a dog with special dietary needs!
If your dog has allergies, you can also try an alternate type of cake. Like putting treats together, shaped like a cake, or a pile of their favorite toys.  
Paw-ty Decor
What's a party without a little decor. Like a hat or bandana for the birthday pup to help them stand out, so everyone knows whose special day it is. There are so many different kinds of puparty hats, that you might just have to get all of them. 
Or what about dog balloons? Or special paw print plates? Whatever you decide, make sure you have enough for all the guests!
Canine Guest List 
Does your pup have a sibling or a best friend? Or maybe he is popular at the dog park? Decide on the canine guest list and send out invites to let the squad know to save the date for the ultimate paw-ty. But one important thing to remember is that you want all the dogs present to have already been introduced. A birthday party can be a stressful time for dogs that aren't acquainted, so it's best to get to know the new beagle down the street in another setting.
Location
This is probably the most important part of the planning. Where will the paw-ty take place? 
What to Consider Before Hosting a Dog Birthday at Your House
Do you have enough yard space?

Will it be an indoor and outdoor party?

How will the weather be?

Do you have enough shade? If not, are you willing to buy or rent a shade structure?
Other Locations to Host a Dog Birthday Party
Local Park

Local Lake 

A Dog Loving Friend or Family Member's House

Doggy Daycare
Activities
We all know that dogs like to stay busy, so offering up some activities during the paw-ty is a great way to keep everyone's attention!
Backyard Water Park: Barkpost created an excellent guide to making a backyard water park for your dog. 

Ultimate Fetch: It's a good idea to have multiple balls or frisbees on hand and don't bring out your dog's favorite toys because they could get destroyed.

Photobooth: If you have space in your house or yard, set up a photo booth for people and their dogs. All you need is a simple backdrop (which could be a white sheet or cute fabric).