Similar to humans, pets begin to lose some of their physical capabilities once they hit a certain age. As a pet owner, it is important for you to remain proactive and protect the health of your aging pet. Through proper veterinary care, you can help your senior pet live a healthy and happy life for as long as possible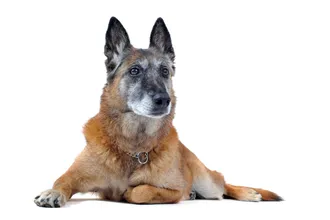 .

At the Laveen Veterinary Center, our team of professionals takes preventive pet care extremely seriously. We conduct thorough health exams in the hopes of detecting common diseases and conditions early on in the process. This give us the chance to design a treatment plan for your senior pet that improves its quality of life. Our preventive care system takes into account the age, breed and lifestyle of your dog or cat and is designed to prolong and enhance its overall health.
If you are looking for senior pet care and geriatric medicine in Laveen, AZ, then please take advantage of our experience and professionalism. Our veterinary staff places a special emphasis on geriatric medicine and wants each of our aging patients to receive the best care possible. To schedule an initial appointment with our Laveen vets, please do not hesitate to give us a call. We promise to carefully assess the health and wellness of your senior pet and offer our recommendations based on what we find.
Senior Wellness Exams for Your Dog or Cat
Do you know if your dog or cat is considered a senior? If you answered no, then you are not alone. Many pet owners are unaware that their pet has reached an advanced age. This is one of many reasons why wellness exams are super important for senior pets. An experienced Laveen veterinarian knows which breed of dog or cat ages faster than others. He or she can use this information to provide you with a rough estimate of your pet's age.
An experienced Laveen veterinarian also knows how to assess the current and future health of your senior pet. There are a variety of tests and veterinary services that our experts at the Laveen Veterinary Center provide, including:
Comprehensive physical examinations
Pain assessment

Diagnostic tests

Nutritional counseling

Oral exams
Blood Work

Vaccinations

Intestinal parasite tests

And more!
Further, there are also steps you can take as a pet owner to ensure the health and safety of your pet. As your pet's primary caregiver, you can influence its activity level, nutrition and living conditions. At the Laveen Veterinary Center, we will provide you with the information and resources you need to make the best decisions for your aging pet. Contact us today to learn more about our senior pet wellness exams and the other services we provide. We promise to answer your most pressing questions and help you improve the health, wellness and vitality of your dog or cat.
Geriatric Medicine for Your Senior Pet
Have you noticed any changes in the mood or behavior of your senior pet? Have these changes lasted over a lengthy period of time? If so, then you should consider scheduling a health checkup with the Laveen Veterinary Center. Our team of experts know that cancers, metabolic diseases and organ deterioration are all health problems that can occur in older pets. The complete blood screenings and urinary analysis that our Laveen vets conduct are a crucial part of keeping your senior pet healthy.
To learn more about the geriatric medicine provided by our animal caretakers, please reach out to us immediately. While not every health-related problem is preventable, early detection and prevention is a key component of any senior pet care program. Call today to make an appointment and have your pet medically evaluated.
Dental Services for Senior Dogs and Cats
The health of your pet's teeth is just as important as the health of its entire body. Unfortunately, many pet owners neglect to take care of their dog or cat's teeth when they are young, creating all sorts of problems as they get older.
At the Laveen Veterinary Center, we recognize that teeth and gum health can have a major effect on the quality of your senior pet's life. Our veterinary physicians will attempt to undo any damage to the teeth of your aging pet and prevent new problems from emerging. We never want your dog or cat to experience pain or discomfort due to serious dental issues.
Call today to learn how our pet dental care experts can help your senior pet by diagnosing and treating its dental pain. We are your first-choice veterinarian near Laveen, AZ and the surrounding cities and are passionate about providing the best senior pet care and geriatric medicine in the area.
Book a Veterinary Appointment for Your Senior Pet Today!
If you are concerned about your aging dog or cat, then it is important for you to be proactive and take them to your local veterinarian. At the Laveen Veterinary Center, we are a dedicated and passionate team of animal lovers who pledge to better the lives of our elderly canine and feline patients. We have successfully improved the health of many aging pets in our area and will do everything we can to do the same for you and your senior pet. Contact us today at (602) 559-9600 or send us a message online to book an appointment with our team. If you are happy with the veterinary services we provide, then please feel free to leave us a review or refer us to your friends. Call today!